To view videos from the event, please click:
To read the journal issue produced from conference papers and presentations, please visit:
IHSRC 2016 special issue of Phenomenology & Practice
To view the program with presentation descriptions, please click:
The list of sponsors for the event is here:
Interdisciplinary Conference Theme:
"Life Phenomenology: Movement, Affect & Language"
We understand phenomenology to be challenged by pressing questions of life, of living with others of a human and other-than-human kind, of the quality of our relations with others, and of speaking, writing and acting in authentic, life-affirming ways.  Across the academic disciplines and fields of study where the human sciences have taken root, a most pressing task is to re-awaken a phenomenological attitude and mobilize the methodological resources of the human sciences in service of the movements, affects and languages of life.

How might phenomenology have us recognize a primacy of movement and bring us in touch with the motions and gestures of the multiple lifeworlds of daily living?  What worlds from ecology to technology privilege certain animations?

What are the affects and effects of an enhanced phenomenological sensitivity?  

What senses, feelings, emotions and moods of self-affirmation and responsiveness to others sustain us in our daily lives?

To what extent might the descriptive, invocative, provocative language of phenomenology infuse the human sciences and engender a language for speaking directly of life?
Biographies of Keynote, Invited Speakers & Conference Chair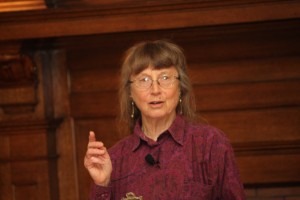 Maxine Sheets-Johnstone is an interdisciplinary scholar affiliated with the Department of Philosophy at the University of Oregon where she holds an ongoing Courtesy Professor appointment and where she taught periodically in the Department in the 1990s. She received her B.A. in French and Comparative Literature from the University of California at Berkeley, and her M.A. in Dance and her Ph.D. in Dance and Philosophy from the University of Wisconsin. She was a professor of dance, choreographer/performer, and dance scholar for a number of years prior to her professorship in philosophy.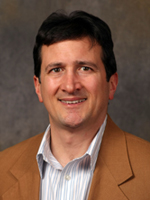 Ralph Acampora is an Associate Professor of Philosophy at Hofstra University in New York. He conducts research in the fields of environmental philosophy, bioethics, and animal studies. After earning a B.A./M.A. at CUNY, Acampora gained his doctorate at Emory University (writing a dissertation on inter-species ethics and phenomenology of body). He has published work in a variety of books and journals, referees for Environmental Ethics, and is a member of the editorial board for Society & Animals. Recent interests of his include the hermeneutics of spectatorship at zoos, moral issues pertaining to the built environment, and the ontological status of nature.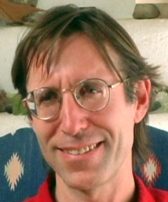 David Abram, cultural ecologist and geophilosopher, is the author of Becoming Animal: An Earthly Cosmology and The Spell of the Sensuous: Perception and Language in a More-than-Human World. Hailed as "revolutionary" by the Los Angeles Times, as "daring" and "truly original" by Science, David's work helped catalyzed the emergence of several new disciplines, including the burgeoning field of ecopsychology. His essays on the cultural causes and consequences of
environmental disarray are published in numerous magazines, scholarly journals, and anthologies.  Named by both the Utne Reader and the British journal Resurgence as one of a hundred visionaries currently transforming the world, David has been a recipient of the international Lannan Literary Award for Nonfiction, as well as fellowships from the Watson and Rockefeller Foundations. 
Stephen Smith (IHSRC conference committee)  is the Associate Dean of Health Sciences at Simon Fraser University in British Columbia, Canada. Stephen researches matters of wellness and vitality, curricular and instructional practices in health and physical education, and the somatics of teacher education. Drawing upon human sciences methodologies, he has investigated the acquisition of movement competence and the means whereby children, youth and adults are taught to become physically proficient. His writings explore gesture theory and its nuanced applications to interspecies relationships. His work is also featured on www.function2flow.ca.

Scott D. Churchill (IHSRC conference committee) is a Professor of Psychology and Human Sciences at the University of Dallas, and Fellow of the American Psychological Association. He is currently Editor-in-Chief of The Humanistic Psychologist, past President of the Society for Humanistic Psychology, former Secretary-Treasurer of the Society for Theoretical and Philosophical Psychology, and founding member of the Society for Qualitative Inquiry.  His recent work has included reflections on empathy and the "second person perspective" in a variety of contexts, ranging from human-bonobo interaction to qualitative research interviews to the experience of film and caring for the elderly. The American Psychological Association presented him in 2013 with its  "Mike Arons and E. Mark Stern Award for Outstanding Lifetime Service to the Society for Humanistic Psychology"; and, in 2014 he was co-named with the University of Dallas Psychology Department as recipient of the APA's "Charlotte and Karl Bühler Award for Significant and Lasting Contributions to Humanistic Psychology."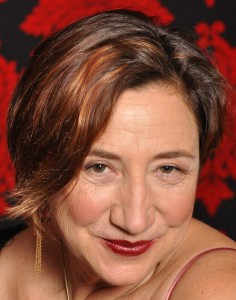 Celeste Snowber, Ph.D.  is a dancer, writer, poet and educator, who is an Associate Professor in the Faculty of Education at Simon Fraser University. She has written over fifty essays and poetry in various journals and chapters in books in the areas of the embodiment, arts and arts-based research and is author of Embodied Prayer and co-author of Landscapes in Aesthetic Education. Celeste has pioneered ways of writing from the body within the academy and is a sought after mentor for graduate students and teaches in arts education cohorts, health education cohorts as well as with pre-service teachers. Celeste continues to create/perform site-specific work in connection to the natural world and is passionate about creating from experiences of daily life. Her website can be found at www.celestesnowber.com and bodypsalms blog at www.bodypsalms.com.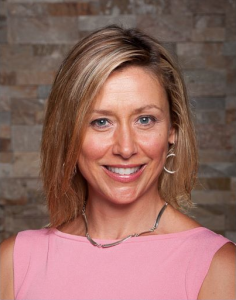 Rebecca Lloyd (IHSRC conference chair) is an Associate Professor in the Faculty of Education at the University of Ottawa. Her interdisciplinary research intertwines curriculum theory, phenomenology, pedagogy, motivational psychology, movement consciousness, and exercise physiology. Her SSHRC-funded research explores this interdisciplinary integration through the 'function2flow' (http://function2flow.ca/) model, a framework that facilitates curricular and pedagogical understandings of becoming physically educated in alternative and mainstream activities. Rebecca promotes positive and meaningful physical activity through her teachings, outreach activities in local schools, and her role as the co-director of the Comprehensive School Health cohort of pre-service teachers (http://uottawa-comprehensive-school-health.ca/).  Her international affiliations include the International Physical Literacy Association (IPLA) and the International Human Science Research Conference (IHSRC).