Dr. Stephen Smith is the Academic Associate Dean and former Director of Professional Programs at Simon Fraser University in British Columbia, Canada. His scholarly work pertains to curricular and instructional practices in physical education, health and vitality, and the somatics of teacher education.  Drawing on human science methodologies, he has investigated the acquisition of movement competence and the means whereby children and youth are taught to become physically proficient.  His earlier writings explore gesture theory and its applications to physical education, health education, and teacher education.  Later writings are concerned with the contexts in which somatic sensibilities develop.  Writing of 'pedagogical complexions,' Dr. Smith extends consideration of motile consciousness to matters of intercultural and multilinguistic sense-making.  Also, in taking up the 'animal turn' in the human sciences, Dr. Smith has taken up questions of embodied relationality within interspecies contexts and, specifically, within paradigms of horse training.  The somaesthetic basis to these writings involves continuing explorations of a range of sports and athletic disciplines, including running, swimming, surfing, horse riding and the circus and flow arts.  These practices have been incorporated at Simon Fraser University within the undergraduate PE curriculum, the masters program in Health Education and Active Living, and the doctoral program in Curriculum Theory and Implementation which Dr. Smith coordinates.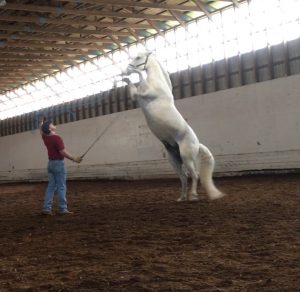 ---
Selected Publications
Books
Smith, S.J. (2004). The bearing of inquiry in teacher education: the S.F.U experience. Burnaby: Faculty of Education, Simon Fraser University.
Smith, S.J. (1997a). Risk and our Pedagogical Relation to Children. Albany, NY: State University of New York Press.
---
Journal Articles
Smith, S. J. & R. J. Lloyd (2019). Life phenomenology and relational flow, Qualitative Inquiry, February, 6 pp. doi: 10.1177/1077800419829792
Smith, S. J. (2019). Bringing up life in horses, Indo-Pacific Journal of Phenomenology, 18(2), 11pp. doi: 10.1080/20797222.2018.1499266
Smith, S.J. (2018) Vital powers: Cultivating a critter community, Phenomenology&Practice, 12 (2), 15-27.
Smith, S.J. (2017). The vitality of humanimality: From the perspective of life phenomenology, Phenomenology & Practice, 11 (1), 72-88.
Smith, S.J. (2015) Riding in the skin of the moment: An agogic practice, Phenomenology & Practice, 9 (1), 41-54.
Smith, S.J. (2015).  Barbells and sock poi: The progression of keeping fit, PHEnex Journal, 7 (2), 1-13.
Smith, S.J. (2014).  A pedagogy of vital contact, Journal of Dance and Somatic Practices, 6(2), 233-246.
Smith, S.J. (2012). Caring caresses and the embodiment of good teaching, Phenomenology & Practice, 6 (2), 65-83.
Smith, S.J. (2011). Daily physical interactivity, University of Ottawa Education Review, 1 (2), 2-3.
Smith, S.J. (2010). Becoming horse in the duration of the moment, Phenomenology & Practice, 5 (1), 7-26.
Lloyd, R. J. & Smith, S. J. (2009). Enlivening the curriculum of health-related fitness. Educational Insights, 13(4). www.ccfi.educ.ubc.ca/publication/insights/v13n04/articles/Lloyd_smith/index.html
Smith, S.J. (2009). The bodywork of learning to teach: A somatic framework for teacher education. Paper presented at the 16th International Conference on Learning, University of Barcelona, July 1st – 4th.
Smith, S.J. (2007). The first rush of movement: A phenomenological preface to movement education, Phenomenology and Practice, 1 (1), 1-13.
Smith, S.J. (1991a). Where is the Child in Physical Education Research? Quest, The Journal of the National Association for Physical Education in Higher Education, 43 (1), 37-54.
---
Book Chapters
Smith, S. J. (2020 in press). Active and interactive bodies, In Phenomenology and Educational Theory in Conversation: Back to Education Itself (P. Howard, T. Saevi, A. Foran & G. Biesta, Eds.). London: Taylor & Francis.
Smith, S.J. (2019 under review). Reining-in the vital powers of horses. In Horses and Power (G. Argent and A. Hofstetter, Eds.). London: Falmer Press.
Smith, S.J. (2019 December).  Flow motion and kinethic responsiveness. In The wonder of water: Lived experience, policy, and practice (I. L. Stefanovic, Ed.). Toronto: University of Toronto Press.
Smith, S. J. and LaRochelle, K. (2019). Being with horses as a practice of the self-with-others: A case of getting a FEEL for teaching. In Catalyzing the field: Second-person approaches to contemplative learning and inquiry (O. Gunnlaugson, E. Sarath, H. Bai, and C. Scott, Eds). New York: SUNY Press, 59-71.
Smith, S.J. (2016). Movement and Place, Encyclopedia of Educational Theory and Philosophy (M. Peters, Ed.). New York: Springer. doi:10.1007/978-981-287-532-7_92-1
Smith, S.J.  (2015).  Dancing with horses: The science and artistry of coenesthetic connection, Chapter 13 of Domestic Animals and Leisure (Neil Carr, Ed.) New York: Palgrave Macmillan, pp. 216-240.
Lloyd, R. J. & Smith, S. J. (2014a). Doing Motion-Sensing Phenomenology. In K. Tobin, K. & S.R. Steinberg (Eds). (2014, forthcoming). Doing educational research: A handbook (Second edition). Rotterdam, NL: Sense Publishing.
Lloyd, R. J., & Smith, S. (2014b). Physical literacy. In Robinson, D. & Randall, L. (Ed.), Teaching physical education in Canadian schools (pp. 226-242). Toronto, ON: Thompson Educational Publishing Inc.
Smith, S.J. (2014) Human-horse partnerships: The discipline of dressage, Sport, Animals, and Society (J. Gillett and M. Gilbert Eds.). New York: Routledge, 35-51.
Lloyd, R. J., Garcia Bengoechea, E., & Smith, S. J. (2010). Theories of learning. In R. Bailey (Ed.), Physical education for learning: A guide for secondary schools (pp.187-196). London, England: Continuum.
Lloyd, R. J., & Smith, S. J. (2010). Feeling 'flow motion' in games and sports. In J. Butler & L. Griffin (Eds.), Teaching games for understanding (pp.89-103). Champaign, IL: Human Kinetics.
Smith, S.J. & Wahl, S. (2010). Thinking the world of teaching: Creating an SFU vision of teacher development. In Challenges and possibilities in teacher education: A North American Perspective (Desafios y Posibilidates en la formación de maestros: Una perspectiva de North America), edited by Etelvino Sandoval and Rebecca Blum-Martinez & Ian H. Andrews. University of New Mexico: Organization of American States publishing, pp. 147-168.
Smith, S.J. (1997). The Phenomenology of Educating Physically, Phenomenology in Education Discourse (D. Vandenberg, Ed.). Durban: Heinemann, 1997, 119-144.
Smith, S.J. (1992). Studying the Lifeworld of Physical Education: A Phenomenological Orientation, Research In Physical Education and Sport: Exploring Alternative Visions (A. Sparkes, Ed.). London: The Falmer Press, 61-89.